Today we have a birthday kebab. Metin turns 90 and to celebrate we want to have something with zeitgeist. Something modern.
What could be more natural than to go to Seven Days on the main street and have the kebab flavor of the next decade? Here we go.
The ambience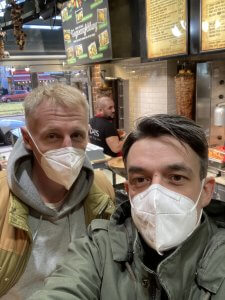 Masks resemble flatbreads!
Seven Days is located on the sunlit Hauptstraße in the homie neighborhood of Schöneberg. On this artery of the city there are two branches of Seven Days. We went to the one of the two. Yeah. It's the bigger one.
Inside you could sit, if that were allowed. You're not allowed to stand outside either. So we use the grassy strip in the middle of the main street and like it. Basically, the area offers entertainment and joy, so a good ambience to eat a kebab.
The service is reduced to the minimum. There is not a word too much exchanged here. While one of the two kebab vendors routinely ignores my question, the other reels off the "hot sauce, garlic sauce?" program with concentration. It's amusingly unfriendly at Seven Days.
I try a friendly conversation starter and say, "Very modern here with you!" To which the more talkative of the two replies, "Eat in a minute?"
The kebab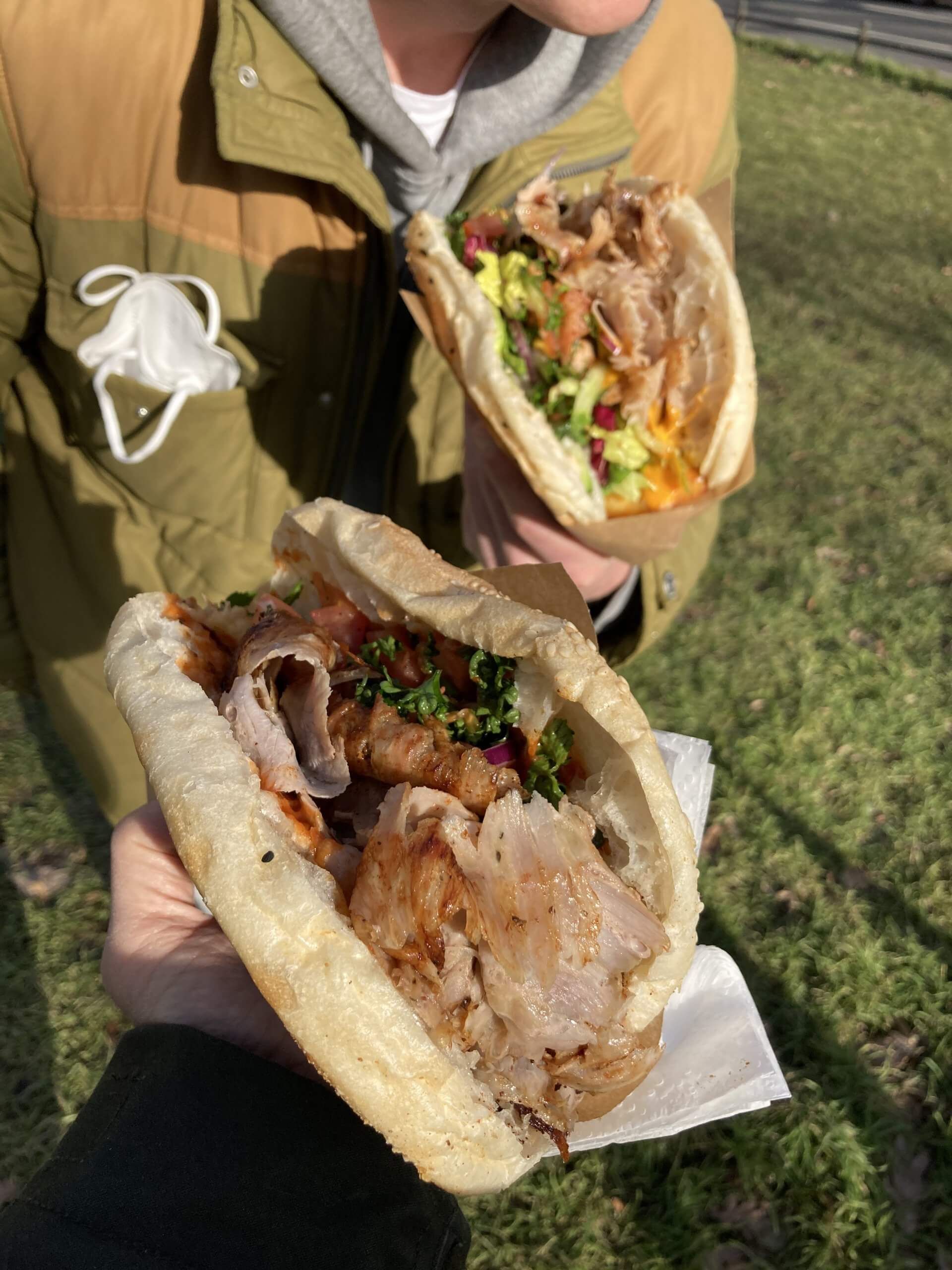 Note: Hot cheese on the top thing!
We order two kebabs. Note: Seven Days offers a future kebab. The bread is well baked and tastes good. On top comes veal or chicken, depending on your taste. Salad anyway. We have also had grilled vegetables on a kebab more often. On top, Seven Days offers a hot cheese sauce, namely Hot Cheese. Of course, we take that too. Sheep's cheese is then added on top. And the customer can choose from 5 or even more different sauces. Modular kitchen par excellence or so. Everything looks very appealing and is presented accordingly. Maximum offer.
Our kebabs look fancy. The bread is delicious, the vegetables are nicely grilled and taste good. The meat is noticeably flavorless. Maybe the flavor is drowned in the sauce too. The hot cheese sauce is essentially a warm cheese pudding that probably hides quite well that the rest doesn't taste like anything all that great. A lot helps a lot, they might have thought.
The bottom line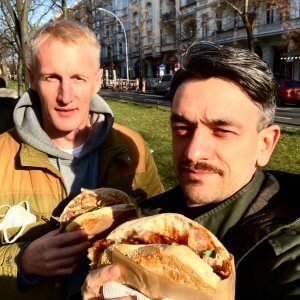 Take away on the green belt
Seven Days does not impress with friendly service. However, the area in Schöneberg is always worth a visit and offers a lot of Berlin diversity. The kebab itself has light and shade and is trying to shed what may already be a dusty image. So they put all sorts of things that already work elsewhere on it. But they don't always pay attention to taste. So it happens that you get a kebab here for 5.50 euros, on which is very much on it, but which tastes quite boring. 3 out of 5 kebabs.